Taste The Tropics® Mango Flavor, 56oz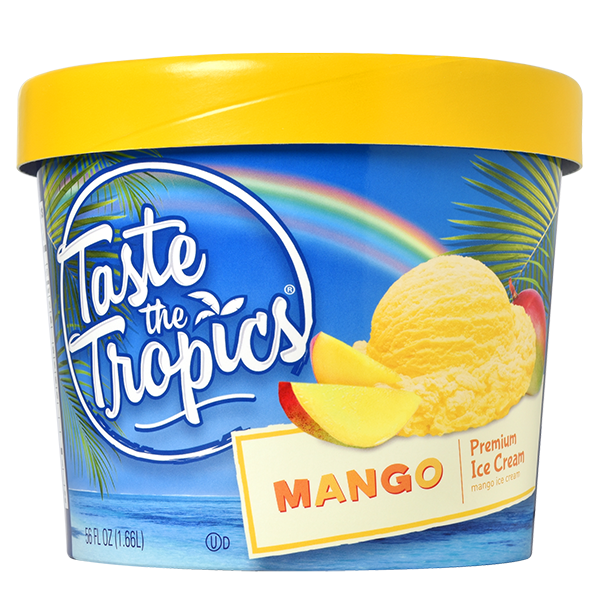 Taste The Tropics® Mango Flavor, 56oz
Description
CURRENTLY OUT OF STOCK (because it's so yummy), CHECK BACK WITH US!
Taste The Tropics® Mango Flavor.
Theirs: 16oz (1 pint), Ours: 56oz (3.5 Pints)
When you feel the smooth sweetness of Taste the Tropics Mango Ice Cream melt in your mouth, you're not only tasting
premium ice cream made from real fruit pulp, you're tasting the essence of the tropics.
Same Flat Rate, Cold Shipping for up to 4 Tropical Flavors!
US, East Coast Shipping Only (unless you want it melted).
We ship to:
CT, DE, IN, KY, MA, ME, MD, MI, NC, NH, NJ, NY, OH, PA, RI, SC, TN, VA, VT, WV and parts of IL and GA.